ID 2: 35
Toxin: y
Trivial name: 2-​(Hydroxymethyl)​-​5-​hydroxy-​4H-​pyran-​4-​one; 5-​Hydroxy-​2-​(hydroxymethyl)​-​4H-​pyranone; 5-​Hydroxy-​2-​hydroxymethyl-​4-​pyrone; 5-​Hydroxy-​2-​hydroxymethyl-​4H-​pyran-​4-​one; Kojic acid; NSC 1942
Systematic name:
4H-Pyran-4-one, 5-hydroxy-2-(hydroxymethyl)-
Molecular formulae: 
C6H6O4
Molecular weight: 142.11
Chemical abstract number: 501-30-4
Literature reference:
Koji Acid, a New Organic Acid Formed by Aspergillus oryzae. Yabuta, Teijiro. Orig. Com. 8th Intern. Congr. Appl. Chem. (Appendix) (1913), 25, 455-62.
A new organic acid (kojic acid) formed by Aspergillus oryzae. Yabuta, Teijiro. Nippon Kagaku Kaishi (1921-47) (1916), 37, 1185-1233,1234-69.
The formation of kojic acid from carbohydrates by the action of the "Aspergillus flavus". Corbellini, A.; Gregorini, B. Gazzetta Chimica Italiana (1930), 60, 244-56.
Some fermentative Changes of technical interest. Challenger, Frederick. Industrial Chemist and Chemical Manufacturer (1930), 6, 97-300.
Toxicity and antibiotic activity of kojic acid produced by Aspergillus luteovirescens. MORTON H E; KOCHOLATY W; et al. Journal of bacteriology (1945), 50, 579-84.
Production of kojic acid by Aspergillus effusus Tiraboschi. Jennings, M. A.; Williams, T. I. Nature (London, United Kingdom) (1945), 155, 302.
Kojic acid and the antibiotic action of species of Aspergillus. Cook, A. H.; Lacey, M. S. Nature (London, United Kingdom) (1945), 155, 790-1
Kojic acid from Aspergillus lutescens. Marston, Robert Q. Nature (London, United Kingdom) (1949), 164, 961.
Classification of the Aspergillus tamarii-​oryzae group. I. The production of kojic acid from various compounds as an aid in identification. Ohara, Iwao. Research Bull. Fac. Agr., Gifu Univ. (Japan) (1951), No. 1, 71-85.
The occurrence of kojic acid in cultures of Aspergillus wentii. Brune, Walter; Delwiche, Constant Collins; Arzolla, Jose Dal Pozzo; Malavolta, Euripedes. Naturwissenschaften (1958), 45, 113.
Biochemistry of microorganisms. VII. Terrein and kojic acid; metabolic products of Aspergillus stellatus. Qureshi, Izhar H.; Kamal, Ahmad; Noorani, Radia; Aziz, Surriaya; Husain, Shaheen A. Pakistan Journal of Scientific and Industrial Research (1968), 11(4), 367-9.
Biochemistry of microorganisms. XVIII. Isolation of kamusol and structure of kojic acid, mannitol, kojic acid methyl ether, methyl 2,​4,​6-​octa-​triene-​1-​carboxylate, and tetronic acid, metabolic products of Aspergillus sulphureus. Kamal, A.; Haider, Yasmeen; Akhtar, Rafia; Qureshi, Asaf Aa. Pakistan Journal of Scientific and Industrial Research (1971), 14(1-2), 63-7.
Skin-​bleaching agent containing kojic acid. Saruno, Rinjiro; Izumi, Tokio. Jpn. Kokai Tokkyo Koho (1978), JP 53018739 A 19780221.
Species of Aspergillus Mich. producing kojic acid on mixed feed and its role in pathology of animals. Kharchenko, S. N.; Yatsyshin, A. I. Mikrobiologicheskii Zhurnal (1978-1993) (1984), 46(4), 41-7.
Producing capability of kojic acid and aflatoxin by koji mold. Manabe, M.; Tanaka, K.; Goto, T.; Matsuura, S. Developments in Food Science (1984), 7(Toxigenic Fungi), 4-14.
Two novel aflatoxin-​producing Aspergillus species from Argentinean peanuts. Pildain, Maria B.; Frisvad, Jens C.; Vaamonde, Graciela; Cabral, Daniel; Varga, Janos; Samson, Robert A. International Journal of Systematic and Evolutionary Microbiology (2008), 58(3), 725-735.
Isolation, characterization and biological evaluation of secondary metabolite from Aspergillus funiculosus. Siddhardha, B.; Murty, U. S. N.; Narasimhulu, M.; Venkateswarlu, Y. Indian Journal of Microbiology (2010), 50(2), 225-228.
Preparation of Adzuki beans Koji using Aspergillus saitoi. Yamamoto, Koji; Ito, Akitoshi; Kitamoto, Noriyuki; Shitasue, Sachiyo; Sugiyama, Yurie; Inoue, Goro; Noda, Hiroshi. Aichi-ken Sangyo Gijutsu Kenkyusho Kenkyu Hokoku (2011), 10, 74-77.
Aspergillus bertholletius sp. nov. from brazil nuts. Taniwaki, Marta H.; Pitt, John I.; Iamanaka, Beatriz T.; Sartori, Daniele; Copetti, Marina V.; Balajee, Arun; Fungaro, Maria Helena P.; Frisvad, Jens C. PLoS One (2012), 7(8), e42480.
References URL:
Aspergillus Species known to produce this metabolite:
Toxicity:
Antibiotic
Structure image: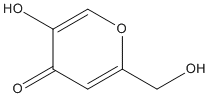 Date uploaded: 2008-07-07 16:58:01
---
Mycotoxin & Metabolites
Showing 10 posts of 2000 posts found.
Metabolite

Produced by (species)

Molecular weight

References
A1: 297.395 g/mol; A2: 297.395 g/mol; B1:279.38 g/mol; B2:279.38 g/mol; C1:295.379g/mol ;C2:295.379g/mol
Mycotoxin & Metabolite database
Aspergillus species produce a large number of secondary metabolites, sometimes referred to as extrolites. We attempt to list them all here and we also collect published papers.